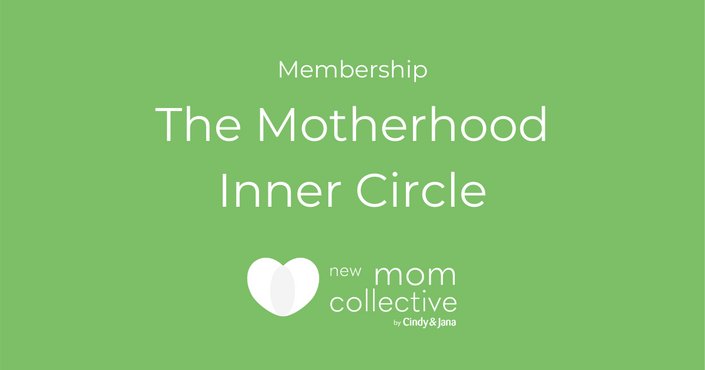 The Motherhood Inner Circle
We are not meant to mother alone. We all need the support of a community.
SIGN UP NOW
**** The Motherhood Inner Circle Membership is currently on hold.
Being at home with a baby can be lonely and isolating. We are not meant to be alone. We need the support of a community and a village. In our work as nurses, we have seen the HUGE difference support can make for a woman's health and the well-being of her entire family.
Becoming a mother can be overwhelming. You want to do things 'right' but it can be confusing when everything is new and unknown. Adding a pandemic and 'social distancing' to the experience adds am extra layer of anxiety.
It is possible to get the pregnancy and postpartum support you need to have the experience you deserve.
You deserve to feel prepared for what's ahead.
You deserve to enjoy a sense of calm and peace.
You deserve to feel the confidence that comes from being surrounded by caring health care professionals and a village of other new moms to connect with.
What do you get by joining?
A special monthly price that will never go up for you
Weekly LIVE calls to give you the education you request, to get you ready for what's ahead and to answer your questions (so you don't need to Google)
An amazing community of other new moms just like you so you don't feel isolated and alone
A feeling of belonging and assurance that someone is with you every step of the way
Get your first month for only $5.00
using coupon code: FIRSTMONTH5 at checkout.
What mothers in the Inner Circle are saying:
"...It's really great to speak freely with other moms and hear real life experiences and feedback. Having a support system of other moms is so helpful, especially this year, when face-to-face meetings weren't happening. I love knowing there are women out there I can get advice from or answers to questions and appreciate knowing there are others out there sharing my struggles. I enjoy getting support and encouragement from everyone. Sometimes one positive comment is all it takes to make me feel better and turn a bad day around!"
"...I love being in such a small support group, we get to know each other on a deeper level making it far more personal than any Facebook group. Learning about the other moms' struggles, triumphs, and hearing their advice makes me feel like I'm not alone. This is especially valuable living in these trying times when going out and socializing with other moms isn't as easy as it once was."

"...It's really encouraging to talk with other moms who have experienced or are experiencing what you are going through. Often moms feel alone and think that no one else would understand their feelings and situation. But this group is so comforting and offers understanding and advice without judgement. I feel confident that the women here will understand what I am going through, which is invaluable."
About Cindy & Jana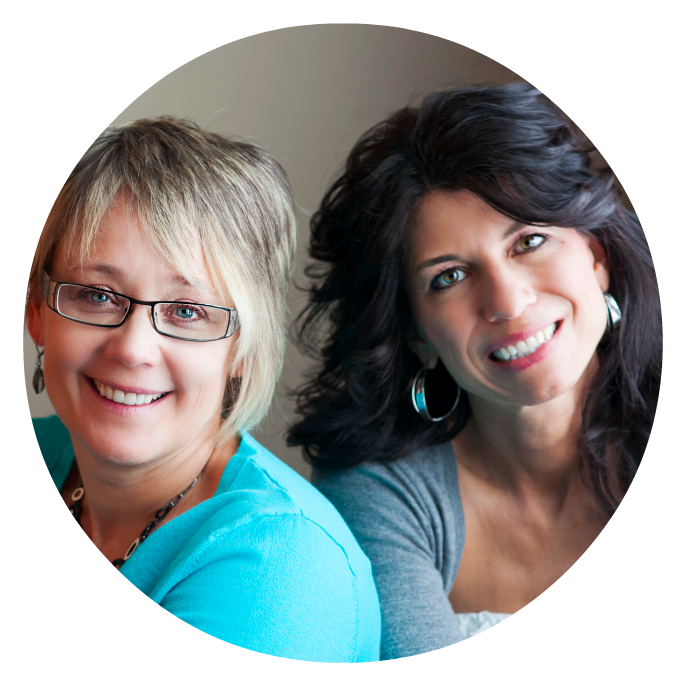 We are Registered Nurses and International Board Certified Lactation Consultants. We have helped over 30,000 new families settle in with their newborn and we want to help you too! We provide the information you need to feel confident and relaxed.
Frequently Asked Questions
When does the membership start and finish?
The membership starts now and never ends! We are here to support you and answer your questions - you decide when you start and when you finish.
What if I am unhappy with the membership?
We would never want you to be unhappy! If you are unsatisfied in any way with your experience please let us know how we can better serve you. You can reach us at:
[email protected]
We hope you won't want to but you can, of course, cancel your membership at any time.